Your stunning new piece of canvas art has arrived! Now you want to make it look great and hang it on your wall...
So how should you do it?
Step 1: Pick the spot where you intend to place the artwork. 
Measure the area where you intend to hang the canvas. Take measurements of the distance from the floor, side objects, and ceiling. It's best practice to hang canvas art with its centre anywhere from 56 to 60 inches from the ground and 8 to 10 inches over any furniture piece.
Step 2: Mark the Spot 
Here are two methods for this: 
Use a pencil, painter's tape or piece of chalk to mark the centre point with an 'x': We recommended that you have someone help you as they can hold the artwork up so you can measure the exact centre. 

Use a thumb tack to mark the spot. Hold the thumb tack under the sawtooth on one side as if it was going to permanently hold the canvas, line up the canvas and press into the wall. This will mark where to put a nail. If your canvas has 2 sawtooth hangers then once the first nail has been set, using a level repeat the process for the other side
Step 3: Place the nail on the spot, and then hammer it in with one or two hits. It's important to leave 1.5 in (3.8cm) – 2 in (5.1cm) sticking out of the wall, so you can hang the canvas properly. 
Step 4: Hang your canvas art on the nail. Due to the multiple teeth on a sawtooth hanger, you'll have to adjust it till it hangs perfectly. To be certain it's straight you can utilize a level or use a smartphone level app if you don't want to use an additional tool.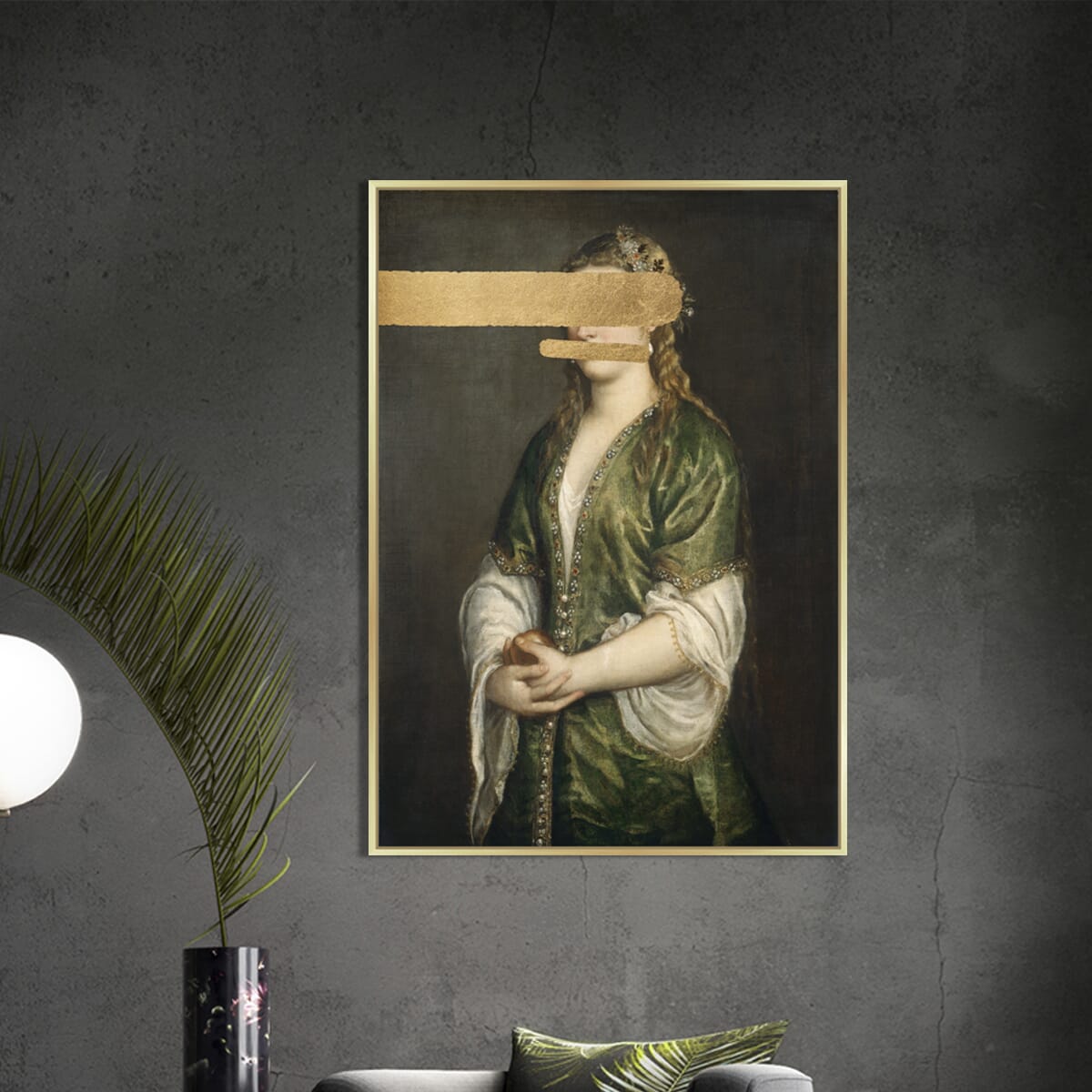 Some questions you've asked us…
Can you frame a canvas?
YES! – Call or visit us for a quote, we are Calgary's most affordable custom framing.
Can you hang a canvas without a hanging kit?
Yes. You can hammer a nail straight into the wall and put your canvas up.